In Memorial:
In fond memory of artists and musicians who have passed that have been a part of ITS Board. ITS Projects, and or pivotal, to our growth and development over the years.
Mickie Zekley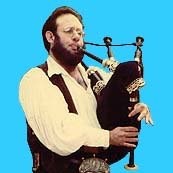 - Photo curtesy Zekley Family
Mickie was a former Board member of ITS and advisor. Mickie founded Lark In The Morning, an international business that specialized in rare and unusual musical instruments. The Lark in the Morning Music camp, which still continues on to this day known as " Lark Camp". He was a master musician who performed with the "Golden Toad," "McClouds Ceili Band," "Take A Dance," "Mickie & Elizabeth" and "Mooncoin.
David Clark Barnard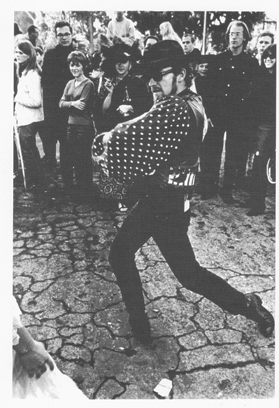 - Photo from ITS postcards collectons
David was a former Board member of ITS and advisor. He was also a professinal dancer, choreographer, painter, wardrobe dresser, costume designer and fantastic artist. He kept journals "in words and drawings" that document nearly 50 years of his personal, professional and artistic life. These Journals can be viewed at the GLBT Historical Society, San Francisco, California 94103. Title: David C. Barnard journals Dates: 1968-2014 Collection Number: 2014-17
Don Brown 'the Mullah'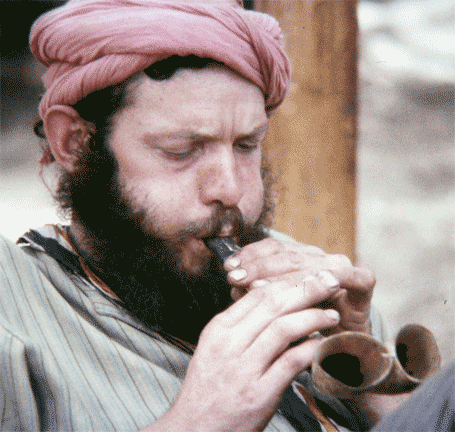 - Photo curtesy Evo Bluestein
Don Brown as a musician played with the Golden Toad in the early years and was a supporter of ITS. He created and ran the Coffeehouse at Sweetsmill music camp, and both the northern and southern CA. Renaissance Fairs. He based his coffee house's on The Mullah Nasrudin Donkey's Coffeehouse from the famous tales collected by Indries Shaw and for ever after was nick named the "Mullah".
Chris Carnes 'Christobol Dos Santos'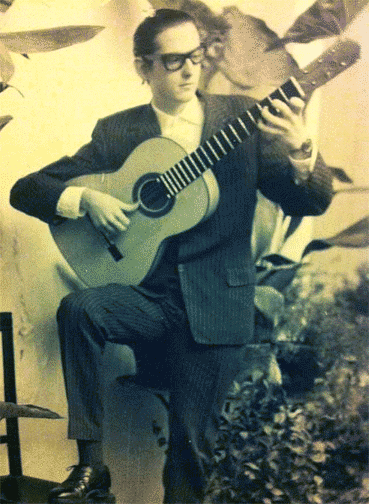 - Photo curtesy Carnes Family
Chris, aka Cristobal Dos Santos a great friend and former advisor of ITS. He was known worldwide as one of the foremost American guitarists of spanish flamenco. In 1960, he met legendary gypsy flamenco dancer Carmen Amaya. His first job was playing for a flamenco ballet company, which featured several Amaya family members. He studied flamenco in Spain and immersed himself in the gypsy life. His first teachers were Perico el del Lunar and Juan Maya "El Marote". Chris met his renowned teacher Diego Del Gastor in the small town of Moron De La Frontera, in Spain. Chris was regarded as an adopted son by Diego, and the rest is history.
John Patterson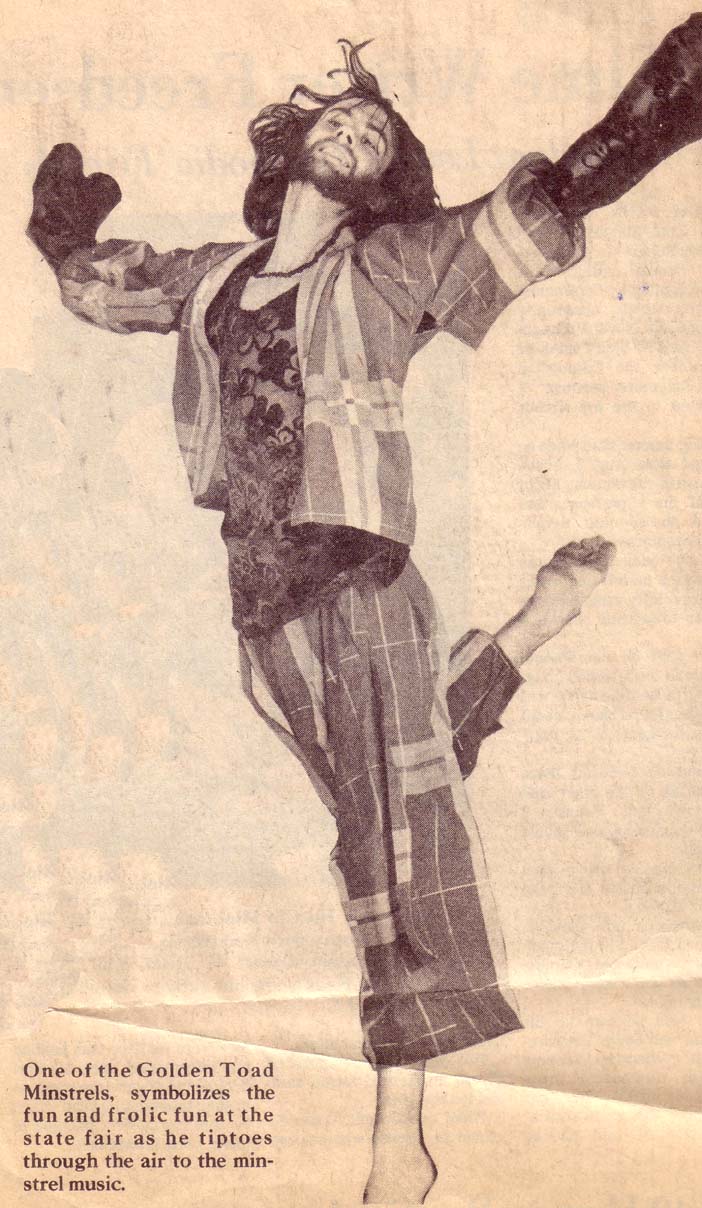 - Photo ITS Collections
John, a professional dancer, defected from the San Francisco Ballet and joined the early founding members of ITS in the band " The Golden Toad" in the 1960's. He was a fantastic dancer and a shining beacon of joy. ( photo of him is taken from a 60's newpaper clipping)
Cathryn Balk "Farideh"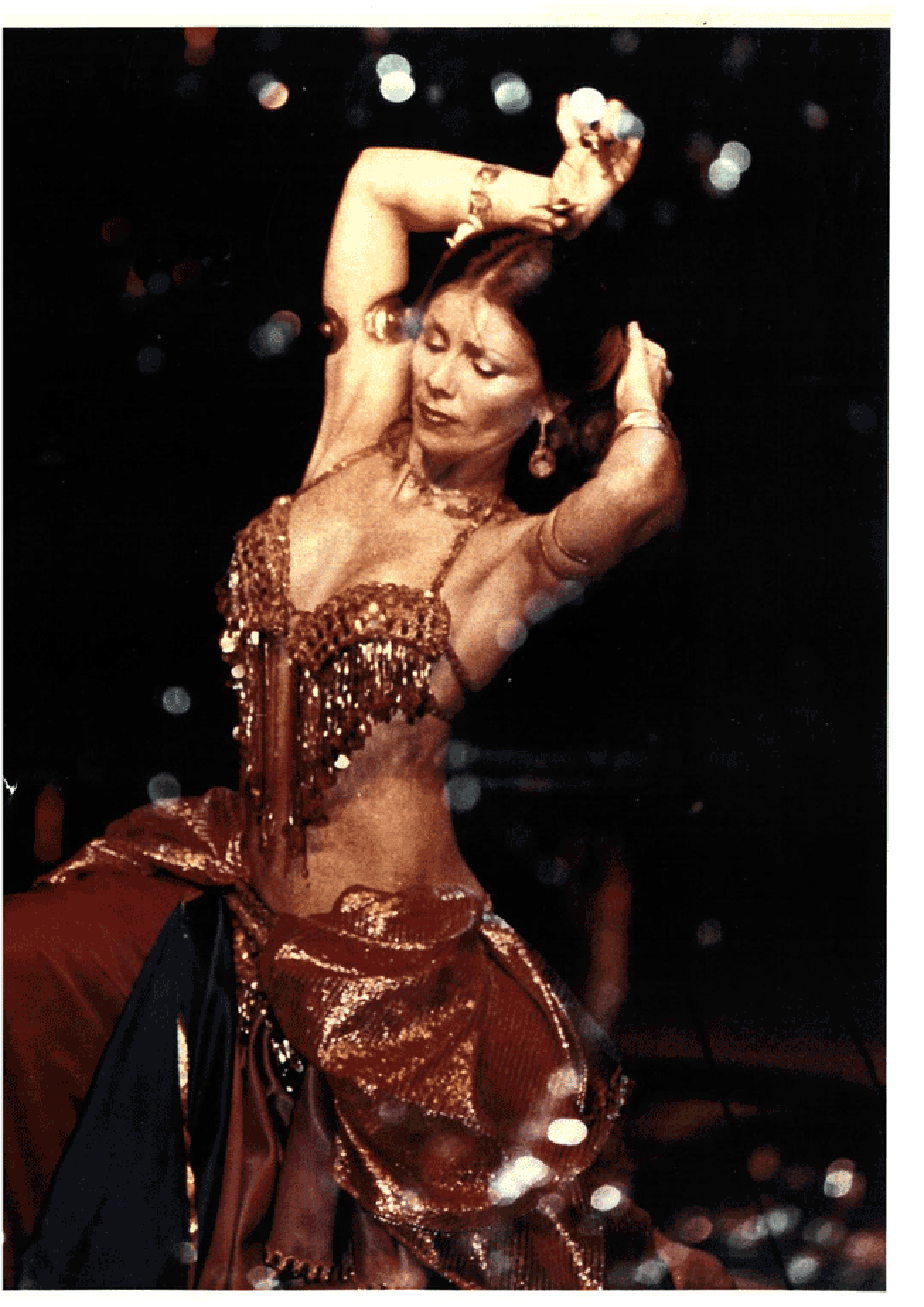 - Photo curtesy Cathryn Balk
Good friend to ITS and one of our previously sponsored websites. She was the founder & choreographer of 'Farideh Dance Arts', Performed at La Danse Oriental the McPherson Theater, Royal BC Museum and was the winner of 6 awards at the Victoria Arts Festival in Canada.